Release Summary
New Income Statement Quick Setting!
New Income Statement Quick Setting - Current Period
The latest Income Statement improvement enables you to show/hide the Current Period of the selected comparison, unlocking the MTD / YTD view that is used in financial reviews throughout the industry. This improvement is not limited to MTD / YTD and can be toggled on/off for any of the comparisons that are available in our Income Statement widget.
This new feature is accessed via the Quick Settings button.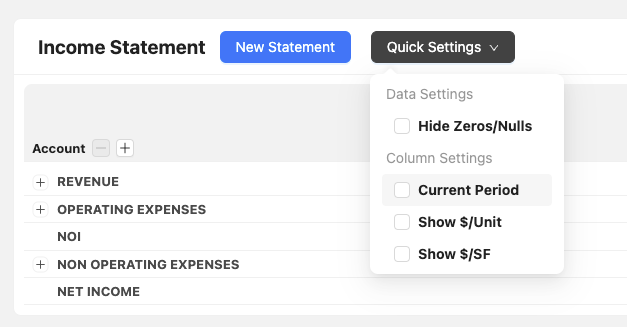 When toggled on, the current period is displayed to the left of the main comparison.

The Current Period can be exported and is one of the settings available on the income statement widget in Reporting.