Release Summary
Comment Editing
Variance Status Roll-up View
Financial Quick Filters
Comment Editing:
Users can now edit comments that they have made in the comment pane on the income statement and balance sheet. To access the comment editor, hover over the comment that you would like to edit, and click on the Edit pencil that appears on hover (located next to the trash icon in the lower right-hand corner).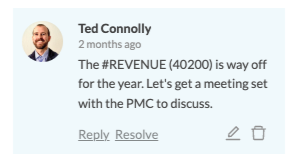 Note - Only the comment author can edit their comment and only unresolved comments can be edited
Variance Status Roll-up View:
To facilitate better management of the Variance Reporting process we have introduced a new roll-up view that allows users to see the status of each required report for the reporting period at a glance.
This view allows users to:
See a report breakdown by Status
See a report breakdown by Assignee or Reviewer
See a status breakdown by Variance Threshold Rule
Click directly into a Required Variance Report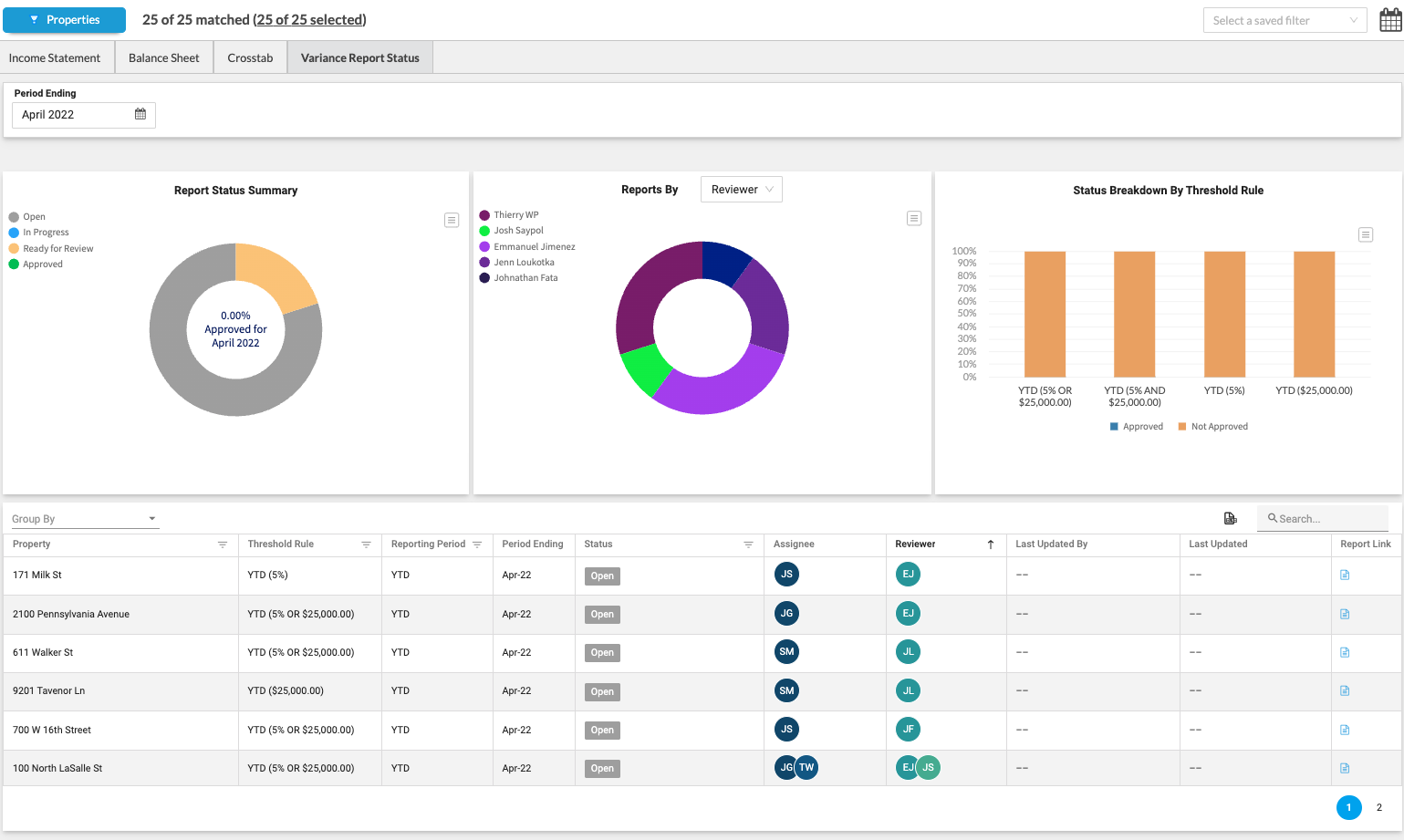 Financial Quick Filters:
The settings checkboxes have been replaced by a more dynamic set of Quick Settings. Clicking the Quick Settings button will display a series of settings buttons below, that can be activated by clicking on the individual buttons.
When a setting has been clicked, the main button will indicate that a setting is active and users will be able to clear all settings by clicking the "Clear Settings" button link to the right. Individual settings can be toggled on and off by clicking the buttons.