Release Summary:
Hold/Sell Portfolio Rollup
Priorities & Objectives Status Tracking
Income Statement Variance Workflow Status and Roles
Hold/Sell Portfolio Rollup
This new dashboard allows you to review/edit the Hold/Sell Recommendations for your portfolio by year and can be accessed under the "Planning" section in the Navigation Bar.
The chart will provide you with a visual breakdown of the recommendation for the selected year. The options are:
Hold (Red)
Sell (Green)
Undecided (Grey)

Undecided is the default selection and it will be shown for all properties until a recommendation has been made.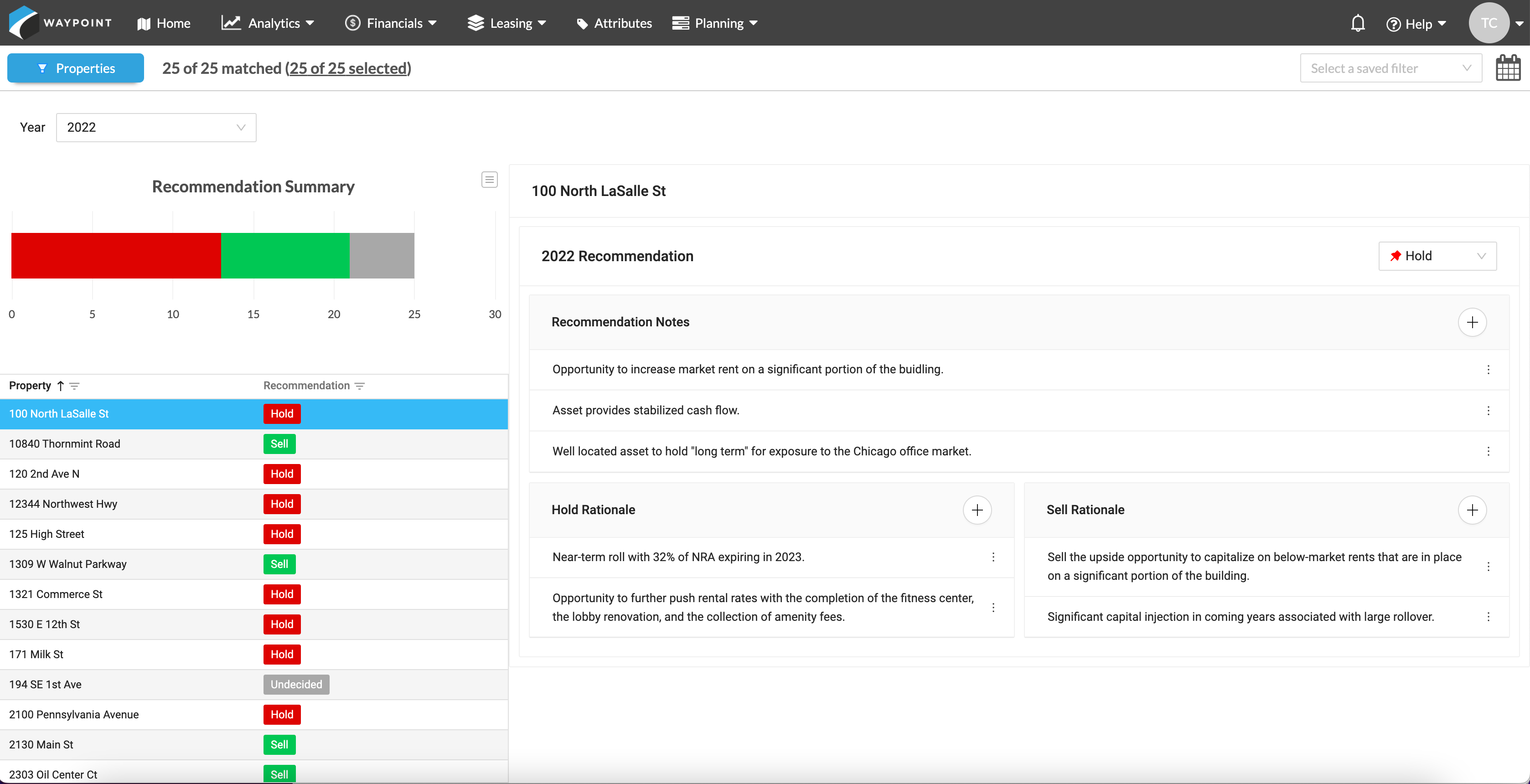 Priorities & Objectives Status Tracking
This new feature allows you to track the progress of all of your annual priorities and objectives by updating the status of each item. This makes it easy to see how each property is tracking against its goals throughout the year.
The three Status Options are:
Open (Grey) This is the Default Setting
Complete (Green)
At Risk (Red)
In the Header of each section, you will see a progress bar that shows the count of Complete Items vs. the total number of items. This bar is also viewable by year in the collapsed view.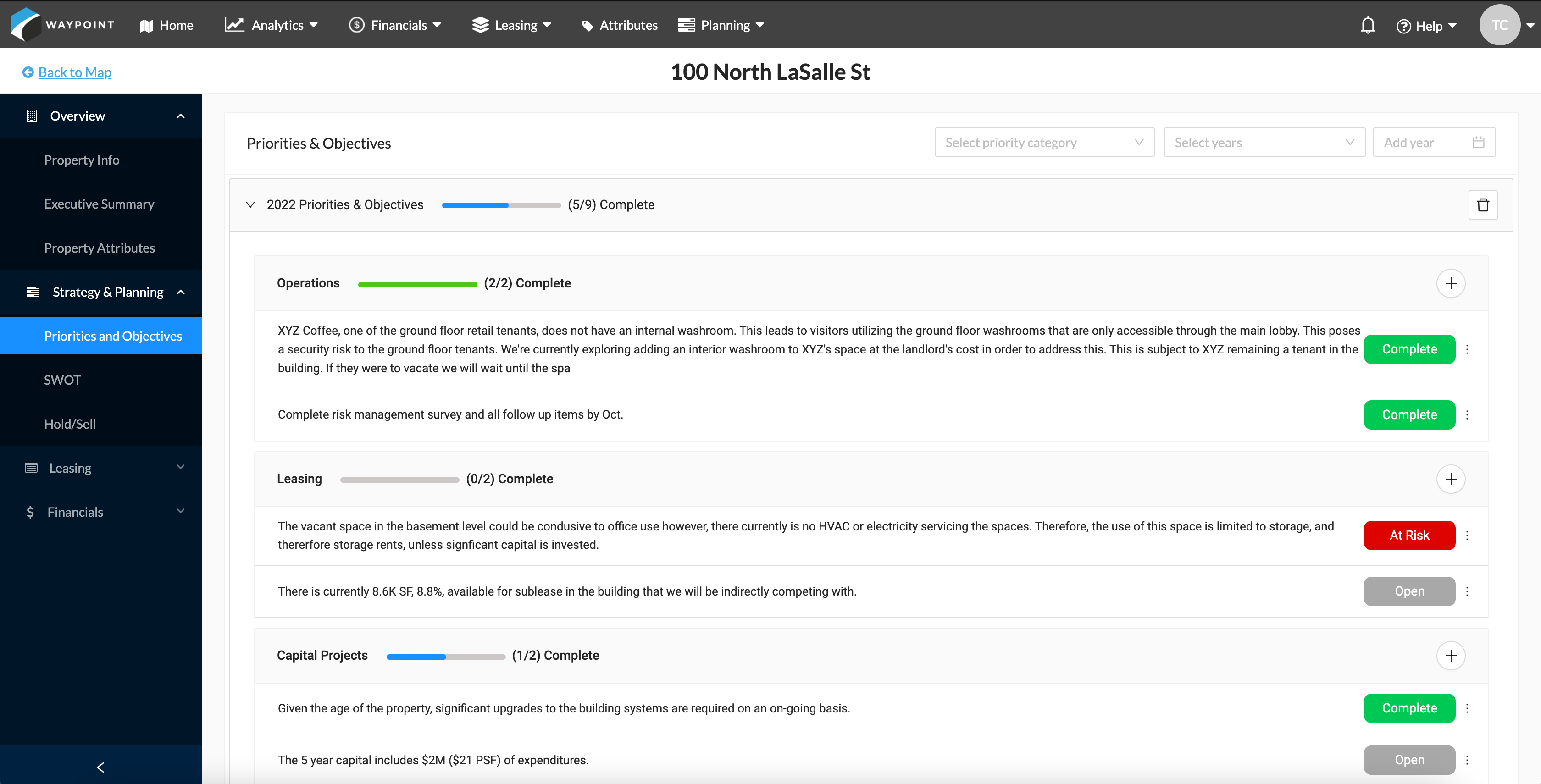 Income Statement Variance Workflow Status and Roles

If your organization has a Required Variance Threshold rule set up and is using Waypoint to complete its Variance Notes then there are two new features that will better enable your organization to complete this workflow.
Variance Report Status*
Variance Report Roles**
The available Statuses are:
Open (Default Setting)
In Progress
Ready for Review
Approved
The two available Roles are:
Assignee - Assignees are responsible for entering notes on all accounts that are over the variance threshold
Reviewer - Reviewers are responsible for reviewing and approving the report (only a Reviewer can Approve a report)
Notifications:
When the Status transitions to Ready for Review, the Reviewer(s) will get a notification letting them know that action is required.
Assignees

will get a notification when the report transitions out of

Ready for Review

, allowing them to quickly see if the report has been approved or if there is more work to be done.

Clicking a notification will take you directly to the report.
*The report status can only be changed by an Assignee or a Reviewer
**Roles can only be edited by Account Admins