Release Summary:
Account Commenting:
To help our users collaborate and have conversations about variances on specific accounts, we have added the ability to comment on/mention specific accounts in the income statement and balance sheet (when reviewing a single property).
There are two ways to initiate this action:
By hovering over the "Plus" icon in the "Actions" column and clicking "Comment"

Clicking Comment will seed the comment box with the mentioned account.

By typing the "#" Symbol in the comment box.

Typing # will pull up a list of available accounts, typing the name of the account will narrow down the list of accounts to help find what you are looking for.
Commenting on Account - Method 1: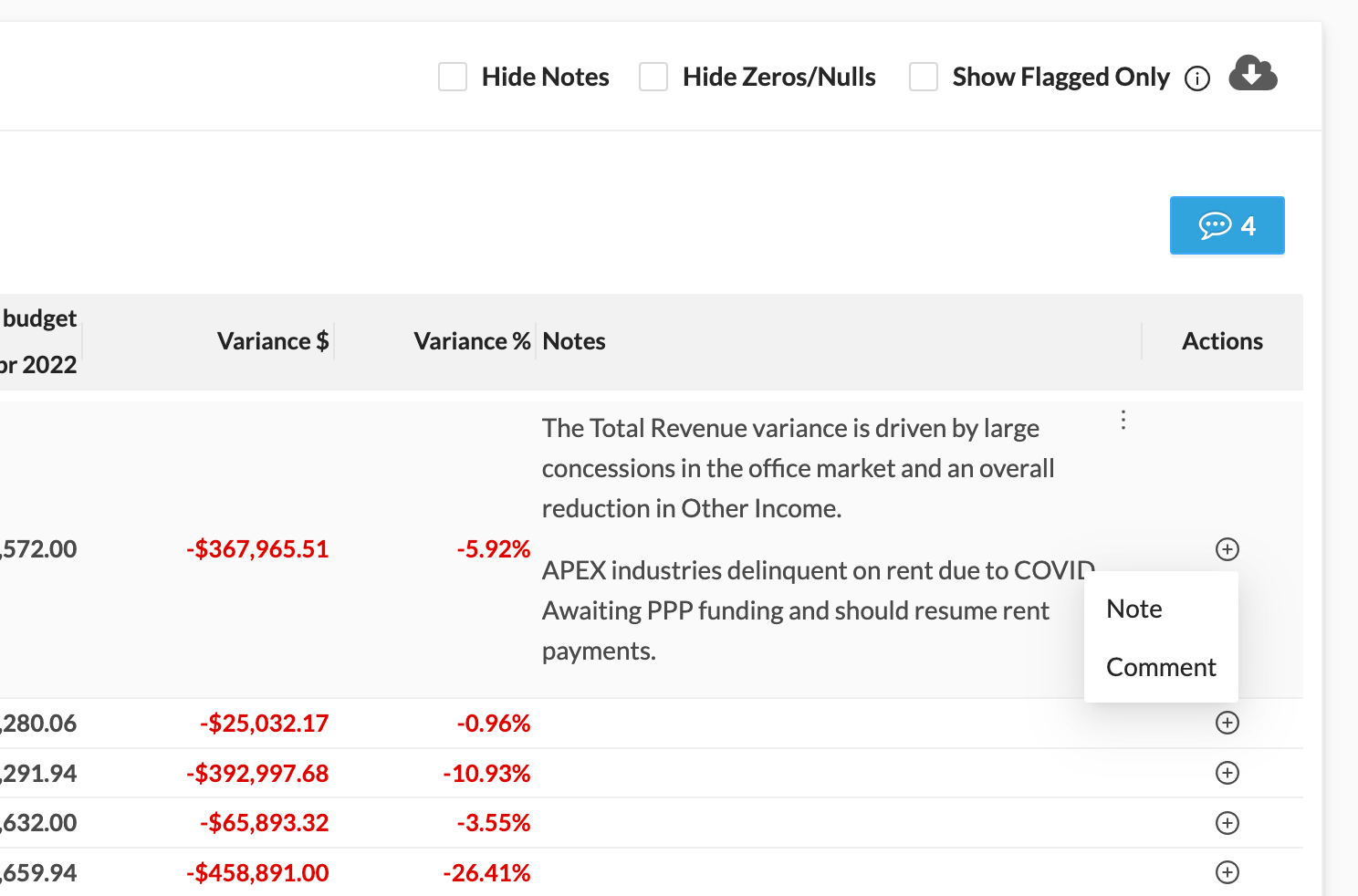 Commenting on Account - Method 2: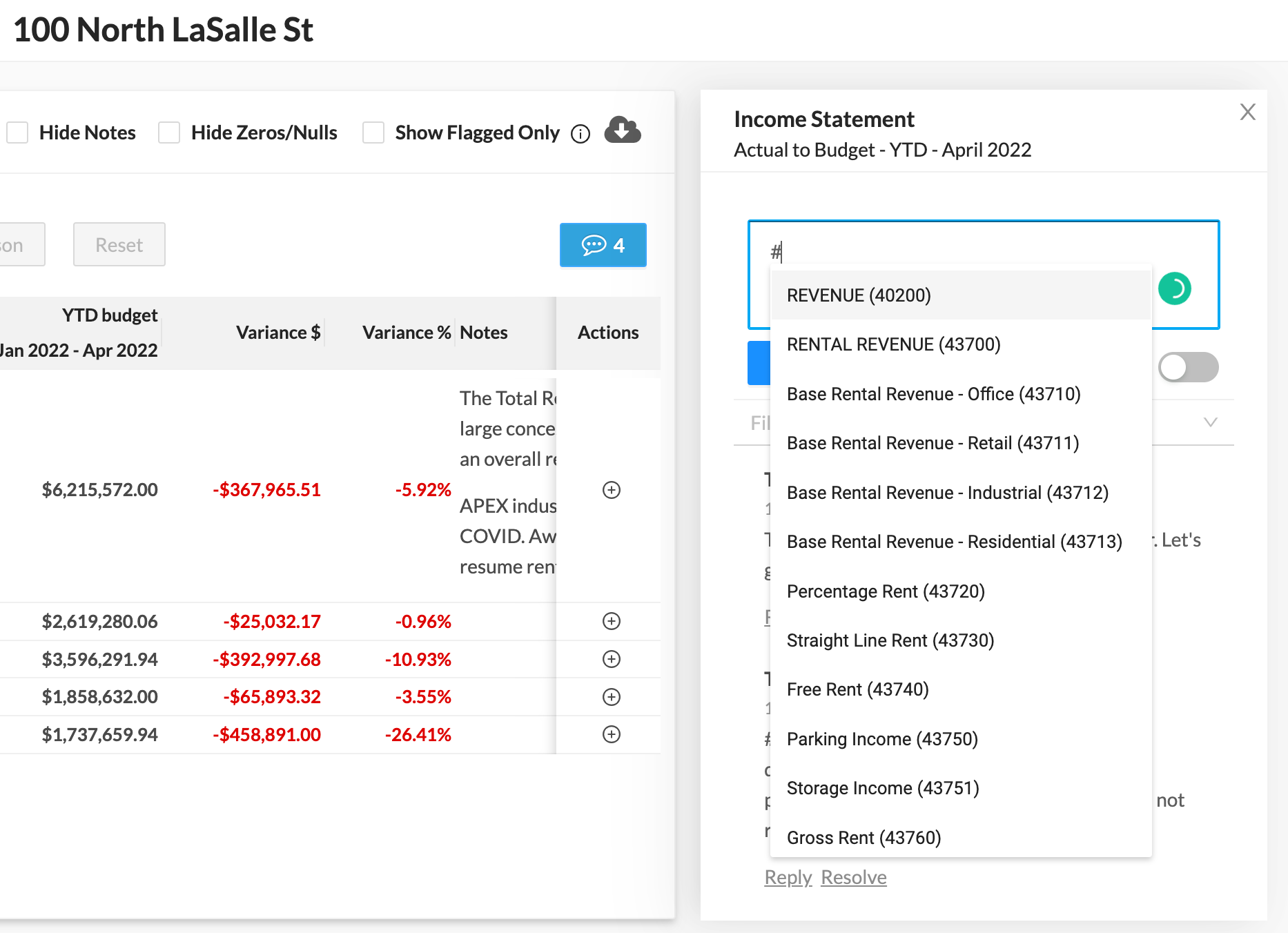 Now that there are multiple mention options within the comment drawer we wanted to make it easier to find specific comments. We added two filters to help isolate the comments that are important to you. In the filter dropdown, we display the number of comments associated with each user or account.
The two filter options are as follows:
Filter by User:

Filters comments down to comments that were either entered by that user or where that user has been mentioned.

Filter by Account

Filters comments down to only comments where the specific account has been mentioned
Filtering Comments: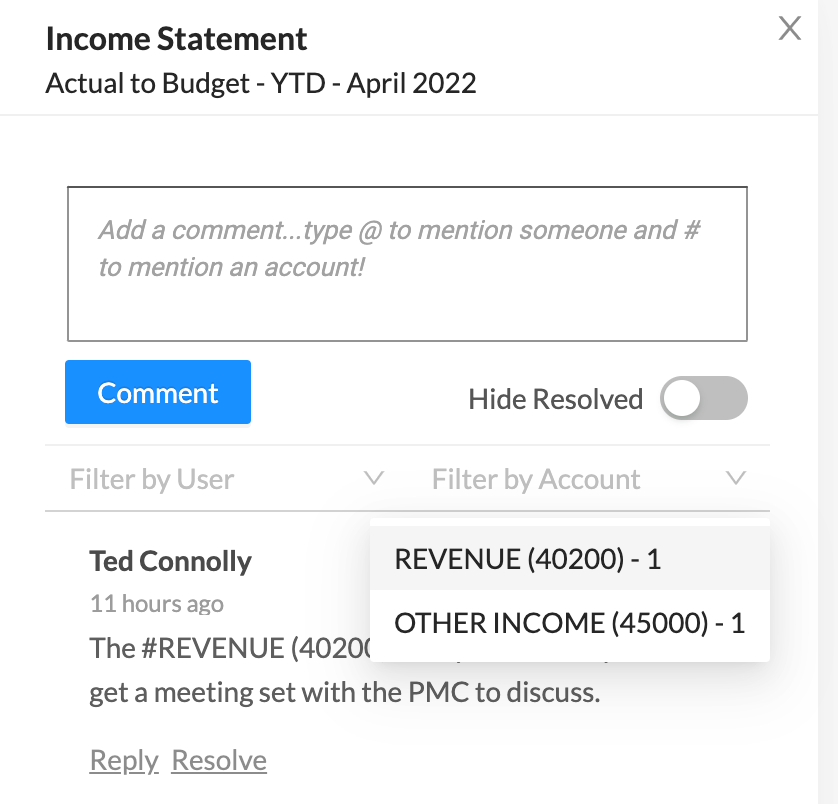 Within the income statement and balance sheet we also show which accounts have comments tied to them. Each account that has a comment mention will have a comment icon next to the account name. Clicking this icon will open the comment drawer and filter the comments to that specific account.
Comment Icon w/in Table: