Release Summary
Property Profile Redesign / Improvements
Bug Fixes
Property Profile Redesign / Improvements:
The Property Profile Page has been redesigned to create a Central Property Hub within the Waypoint Platform that allows users to view and digest property-specific information in a more concise way.
The short-term goal of the redesign was to create a Profile page that allows Waypoint to continuously add new functionality without needing to update the UI on a regular basis. The long-term goal for the property profile page redesign is to lay the groundwork for the Annual Asset Level Business Plan.
Property Information is now organized in Sections located in a Collapsable Sider.
Overview Section


Summary Information
Expandable Property Photo and Map
Attributes

Leasing Section

Annual Expirations
Rent Roll

Financials Section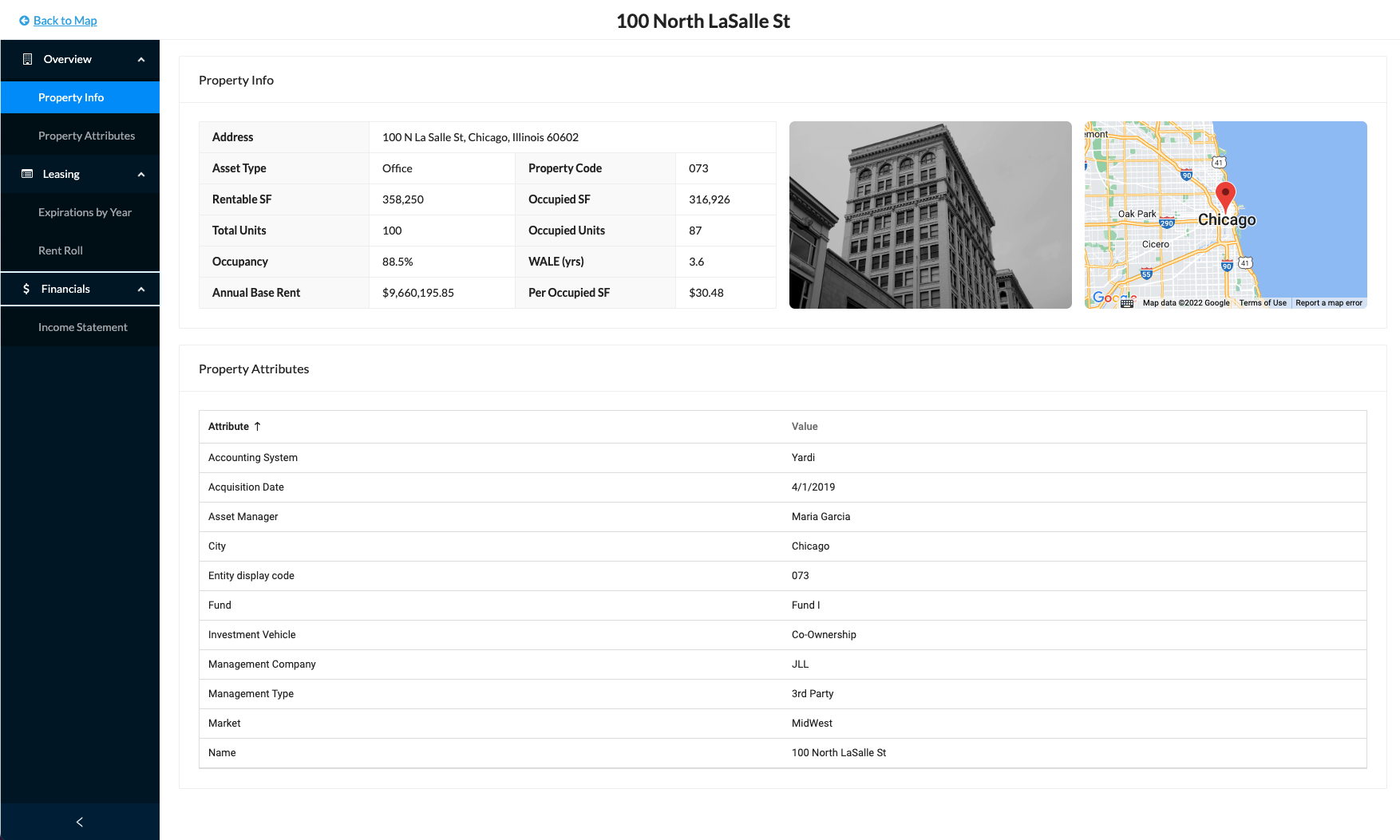 Bug Fixes:
Selecting Gross $ Value in the Data dropdown removes decimals from values - Fixed