Release Summary
Map Improvements
Property Profile Improvements
Performance Overview Improvements
Map Improvements:
Filter Segmented Map Markers
When segmenting by Attribute, you can now filter the map markers by attribute. The filter also serves as the legend for the map markers. The filter is multi-select. See screenshots below for the interaction.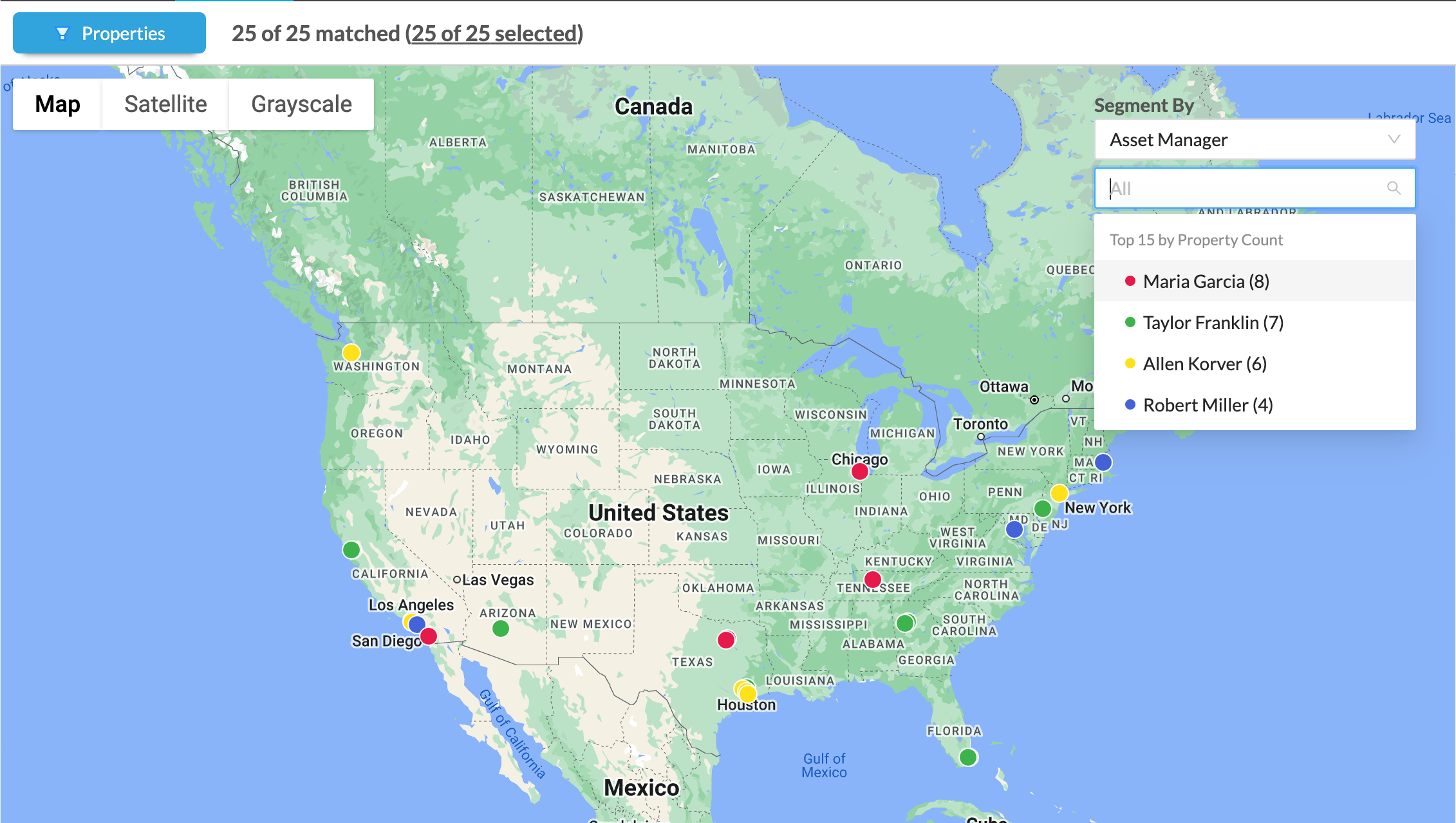 Selected Attributes show as individual chips in the dropdown and can be deselected by clicking the "X" on the chip.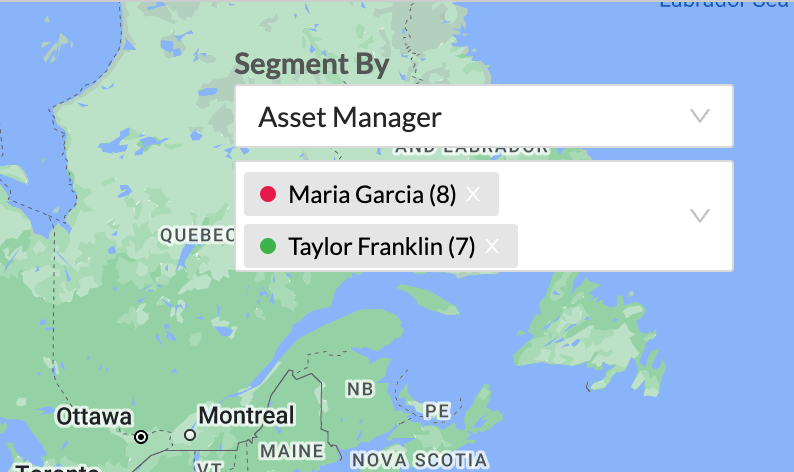 Property Profile Improvements:
New metrics added to the Property Info Section
Metrics Include:

Rentable SF
Occupied SF
Total Units
Occupied Units
Occupancy (%)
WALE (yrs)
Annual Base Rent
Annual Base Rent Per Occupied SF

Performance Overview Improvements:
Miscellaneous Polish Items:
Updated Decimal Places to be consistent between Summary Stat Cards and the Data Grid for Occupancy % and Occupied SF and Rentable SF and WALE.

Removed "Total" and "Average" text from the total row for better column spacing and more usable exported data

Updated Multi-level column header names to shorten column headers for more optimal spacing